Since completing the southern Colorado flood response we have been busy moving into crisis response.  We started by unloading the tool trailer and cleaning and repairing all of the tools.  This was followed by a complete inventory of tools and safety gear.  We moved reserve safety equipment to the complimentary warehouse storage provided by Focus on the Family.

We have been invited to and have attended meetings with the regional VOAD (Volunteer Organizations Active in Disaster).  Involvement has helped us to better integrate with the local volunteer organizations.

Here are some highlights from some of the work orders that we have been working as we have moved back into crisis response mode.

 

Basic Yard Work

We were able to work for Zoe and Jerry who needed some help with basic yard work.  They are overwhelmed dealing with Jerry's need for brain surgery to remove a tumor. We took a small crew of four and cut the small trees that were close to the trailer, trimmed a couple of the larger trees, and raked out the yard.

 

Return Visit for Driveway Repair

A local independent dump truck driver (Robert) offered to help us get another load of road base material out to Monica's home.  Monica was the woman who had severe damage to her 300+ foot long drive way on the far southeast side of town.  When she first called she had been trapped in her home unable to receive water or propane deliveries due to the severe wash out of her drive for over two weeks.  We were able to get the first load of approximately 15 tons of road base delivered, shoveled and raked into place in early October (see the October 17th newsletter for the miracles that led up to and resulted in the first workday.)  The first load solved two of the problem areas but was insufficient to complete the third area (the largest of the three washouts.)  Well, Robert delivered another 15 tons of material.  The material was dumped in the area where we had previously placed and spread about 8 tons of road base.   The road base was shoveled and raked into place with a volunteer team of four, and Robert meticulously used his truck to compress the entire area.  

 

We were able to once again have one of the pastors from Rocky Mountain Calvary join us in the role of chaplain.  This provided a very important time of focused ministry for Monica on both of the workdays that we were able to serve.

 

Flood Cleanup

A call came in from a referral from a single mom needing help with flood cleanup.  She had been trying to get the work completed on her own but was unable to manage getting the debris from the crawlspace.  We had a team of 8 volunteers and were able to clear the debris from the crawlspace and back yard.

 

Sifting

The disaster response to the Black Forest Fires closed at the end of August.  However, we have been hearing that there are some families that still need help sifting through the ashes of their homes.  We were able to connect with Rich and assess his site.  We have been out three times to sift and expect that we will be able to complete the work in one more visit.  The first visit we had 14 volunteers, the second visit we had 14 volunteers and the last visit we had 8 volunteers.  The ash has been difficult to manage as it has been rain soaked and dried multiple times so it is much more compact and more difficult to break up.  

 

The first day the volunteers braved a starting temperature of 26 degrees, which warmed up to the low 40's.  The last two days the weather was much more cooperative with temperatures between the 40's and 60's.

 

There has been a tremendous amount of heartbreak and frustration for Rich as he has endured the loss of his home.  The first two workdays we found very little for which Rich was looking.  However, on the last visit we were able to find several rings and loose gems, as well as a wedding ring.  We also were able to uncover some of the china for which he was looking.  We estimate that we have one more day of work to complete this task.

We have been in touch with two other volunteer organizations working in the Black Forest.  Both of the organizations focus on helping families get food, clothing, and housing.  We are working to provide support in cleaning up after the fires and flooding.  We are expecting multiple jobs to help with trees and sifting over the next few months.

 

Christmas Brunch

We will be having a Christmas pot-luck brunch Saturday December 7th from 11:00 to 1:00.  Rocky Mountain Calvary is providing the space for us in the "Upper Room".  Please let us know as soon as possible if you are planning on attending and what you are bringing so that we can properly plan.  We are excited for a time of fellowship with the volunteers!

 

Answered Prayers

We have been blessed in so many ways this year!  We have received multiple donations of much needed safety equipment (Tyvek suits, goggles, gloves, masks), road base materials, deliveries via dump trucks, warehouse space and support, web page support, social media and email support, and funding.

 

God has moved to bring in new volunteers and new opportunities to serve in our local community.  We are greatly blessed by each volunteer that gives their time and energy to serve.
Please continue to pray that God will help us to wisely discern how to invest our time and talents in the coming year.
As always we are extremely grateful for your prayer support.  We look forward to hearing from you in person, on the phone, email, snail mail, or Facebook.  Until then; here, there, or in the air!
In His Service,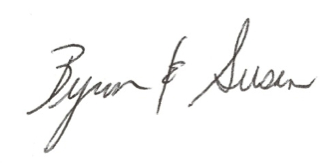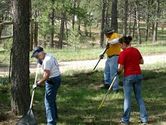 Click to view this email in a browser
---