Newsletter & Flood Update

October 23rd Flood Update

Southern Colorado Flood Response

We have completed all
work orders as of Saturday the 19th, with the exception of one. The final open
work order will be moved to our long-term work schedule as we expect to be returning
to this site multiple times over the next couple of months.

 

Here is an update for Hope Restored as of Sunday 20
October.

 

Update by the numbers:

– Total work orders
written to date: 40

– Total work orders
completed to date: 39

– Total work orders
still to be assessed: 0

– Total volunteers to
date: 142


– Total volunteer hours
to date: 1,057

 

We have moved from
"Disaster Response" mode to "Crisis Response" mode starting
Monday, 21 October.  This means that instead of having regularly scheduled
work days (our schedule has been Monday, Wednesday, Friday, and Saturday) we
will move to our normal mode of scheduling workdays as work orders are written.
We expect to continue working the flood response for at least two more
weeks, just at a much slower pace based on work orders.  We will continue
to accept requests without a cut off date, as we are local.   This is the
same mode we are working the Black Forest fire response.  For example we
just signed a work order in the last two weeks to sift a home in Black Forest.

 

We have been stretched,
in a good way, as an organization by this response.  We have experienced
the love and support of the volunteers and our church.  The faithfulness of the volunteers has been
amazing and has been a great encouragement. We are appreciative beyond words
for a church family that supports our mission.  The support of our church
has had a profound effect on the people that we work for and to the volunteers
who perform the work.  We are excited that the work we do is the platform
that allows us to introduce our Savior and share His great love and grace to
those whom we serve and those who serve with us.  

As we move back to our
normal mode, crisis response, we will be working on the following efforts when
not responding to work orders:

 

– Clean and repair
assets (truck, trailer, and tools)

– Inventory remaining
supplies

– Plan for future
responses (crisis and disaster)

– Update and improve
assessment procedures

– Update and improve
team lead procedures

– Present the 2013
disaster response update to churches

– Hold team debrief
meeting

– Take a break!

 

The volunteers have
shoveled mud, moved soaked belongings, emptied dozens of truckloads from
basements, removed carpet and padding, removed paneling and wallboard, pumped
out basements, power washed basements, filled and delivered sandbags, raked and
shoveled tons of road base, moved tons of rock and gravel, and re-scaped yards.   The volunteers have had the opportunity to
have their personal relationship with God encouraged and deepened as they have
responded in obedience to His call. We hope that you will be as encouraged as
we are as we look back at God's provision and care.
Please continue to pray that God will open the doors for us in the local churches.  
As always we are extremely grateful for your prayer support.  We look forward to hearing from you in person, on the phone, email, snail mail, or Facebook.  Until then; here, there, or in the air!
In His Service,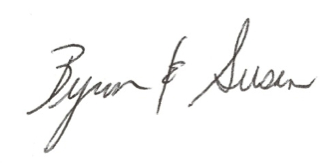 ---